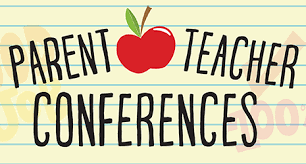 Red Hill CUSD #10 Parent/Teacher Conferences
Todd Tiffany
Wednesday, October 14, 2020
Parent/Teacher conferences for the 2020-2021 school year are scheduled for Thursday, October 22nd from 4:00 to 7:00 pm and on Friday, October 23rd from 8:00-11:00 am.
Bridgeport Grades School & Sumner Attendance Center
Because of COVID restrictions BGS & SAC will be scheduling parent/teacher phone conferences. These phone conferences will include all of your students' classroom teachers and be a maximum of 10 minutes in length. The time slots for the phone conference will be first come first serve. We will begin taking requests at 9:30 on Wednesday, October 14th.
If you wish to schedule a conference with speech, special education, music, or physical education teacher please make sure to let the school know when scheduling.
Red Hill Jr./Sr. High School
Due to the COVID restrictions, RHJSHS will be scheduling phone or virtual conferences for individual teachers. Conferences should last a maximum of 10-15 minutes. Parents can contact the child's teacher beginning at 9:30am on Wednesday, October 14th to schedule an appointment. Teachers may also contact parents if they feel a need to schedule a phone or virtual conference as well.